Here is some exciting design related news picked up by sharp readers/commentators Olivier and Thoke.
From the images below it is evident for all to see that Jolla have indeed been busy beavering away to tweak the prototype design that we originally got a chance to see earlier this year.
Below is a photo of the new handset render:
For comparison, here is a photo of the original prototype:
The major changes that are immediately noticeable are that volume/power buttons have been moved to the RHS making it easier to find with your thumb (if you are right handed).  This is the same layout as the Nokia N9 which will have that familiar feel to many upgrading from the MeeGo Harmattan device.
Another big change is also that the camera lens/led have been moved to a central position which will mean less chance of taking that dreaded "my-finger-got-in-my-lens-and-ruined-it" photo.
The rear 'other half' Jolla signature has also been relocated to a central position to match the new camera lens position.
There also appears to be a small hole now on the top side where a hole was originally located near the lens section which we are assuming is a microphone?
The bezel (especially top side) appears to be reduced and the look of the screen now has much more balance to it considering the overall design.
The front facing camera and what we are assuming is the proximity sensor have both been moved out a little so there is less crowding around the ear piece.
Finally is it me or does the overall design appear thinner ?  It could be that the 'pillow' effect is just less pronounced – either way, it looks cleaner which can only be a good thing.
What do you think of this latest render ?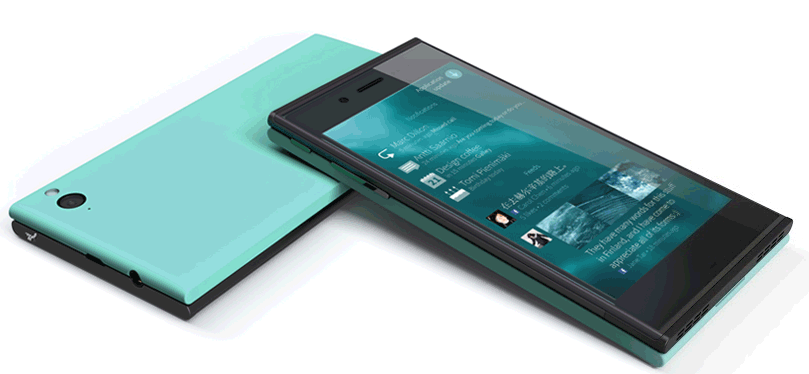 EDIT:  I've just realised what it is about the appearance that looks different.  If you look at the original prototype (2nd image), you will notice a slight gap at the join especially down the sides between the 2 halves like they don't quite seamlessly fit together.  Now look at the new render (1st image) and that gap is barely visible down the sides.  This explains the fact the new render also looks thinner because the gap has been lost. ;-)
Latest posts by jollatides (see all)